Solar Power Systems.
Here's why you should install a solar power system from Solar Edwards Adelaide.
A true local South Australian owned and operated company.
1. To reduce your electricity bills.
The sun is free and any surplus power your system produces, can be sold back to the grid, providing you with no power bills at all and any surplus can be sold back to the grid, giving you an income and a return on your investment.
2. To reduce your Green House Gas Emissions.
In South Australia, approximately 1KG of C02 emissions are produced for every unit (KWhr) of electricity that you use from a conventional power station. Your solar power system can eliminate these.
3. To avoid future electricity price rises.
It is generally accepted that the cost of electricity is on the increase. Take control of your own expenditure and control your own energy bills.
4. To increase your property's value.
Solar power systems are rapidly taking over from conventional electricity supply forms, and prospective home buyers acknowledge the benefits of properties that have solar power installed. Sellers also acknowledge the merits of solar power and the positive impact this can have with regard to offers on their properties.
Solar energy is one of the few sustainable, long term green power options and source. Solar energy systems are very reliable and perform in all types of weather. With no moving parts, they are very easy to maintain.
For all solar power enquiries, consultation, quotations and service, contact us and we will provide expert, personnel advice and assistance on solar power installations, options, expected savings and rebates. We are very proud to offer the highest quality solar power systems available and we work with some of the most highly regarded suppliers in the world.

---
---
Let Solar Edwards Adelaide take care of the whole process for you.
We offer a comprehensive consultation service for solar projects large or small. Give us a call and find out how we can assist you.
We'll provide a free quote, based on a site visit and development of a system tailored specifically to meet your needs.
We'll complete and process all your paperwork.
We'll install your system quickly and efficiently and we'll follow up with our great after sales service.
Our Promise to you
Solar Edwards Adelaide's mission is to make solar energy understandable and accessible to everyone. Solar Edwards Adelaide is committed to helping save our environment. We'll make your solar installation simple, quick and easy. We'll provide a free quote and we'll tailor a system to specifically meet your needs. We are easy to do business with and always have time to listen. We don't use automated telephone prompting services. We specialise in the field of solar energy. All of our installers are highly trained, fully certified tradesmen and solar specialists. We are proudly South Australian owned and operated. We deliver what we promise, on time and on budget. Solar Edwards Adelaide is proud to deliver customer service the way it should be, with professional, prompt and personalised service. Solar Edwards Adelaide has a reputation for operating with integrity and transparency in all business transactions.
The Benefits of Paying for Quality
Not all components are created equally!
Purchasing a Solar PV system is a big investment and your return on that investment is a major consideration.
While cost per kilowatt is an important factor, not all systems are created equal.
Solar Edwards Adelaide only access premium quality equipment. REC, SMA, Clenergy, Fronius, ect.
---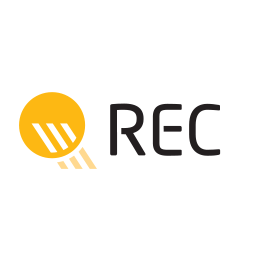 REC Panels
Solar Edwards Adelaide have secured one or the first shipments of the peak performance REC 260PE panels. The REC Peak Energy Series solar panels deliver more power per square meter due to several design improvements. Introduction of three bus bars and improved contact between the cell and metal fingers, improves the electrical flow.
Committed to sustainability, REC solar panels have an industry leading energy payback time of one year. This is a result of innovations such as the new fluidized bed reactor (FBR) polysilicon production process which uses 80 to 90 percent less energy than traditional methods.
Read more about the REC panel here.
---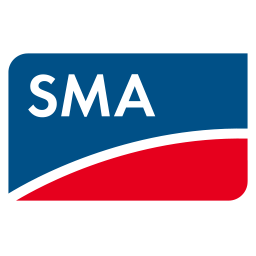 SMA Inverters
Harness the energy of the sun – with a solar inverter from SMA. They convert the direct current generated by the solar module into grid-acceptable alternating current. Thus they form the heart of every solar energy system.
As market leader for solar inverters SMA is setting benchmarks again and again: leading-edge efficiencies of 98 % and new technology ensures maximum yields and the highest user convenience.

Clenergy rail and fixings
Clenergy is an Australian company, designing and manufacturing high quality solar panel railing and mounting systems. The Clenergy systems significantly higher strength-to-weight ratio allows more efficient use and greater spans. It's highly versatile design offers adjustability and expandability to suit any size job.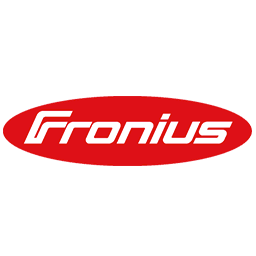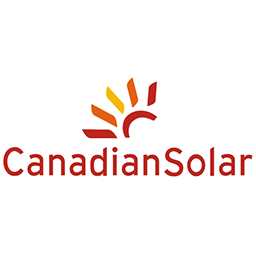 CanadianSolar
Canadian Solar exists to make the difference. To customers, colleagues, partners, investors and all whose lives we touch. We are also here to make a positive difference to the environment and society as a whole. We do this by providing exceptional solar products and services that meet the specific needs of customers, employees, partners and investors.
CS6X-P-FG DIAMOND
Canadian Solar's Diamond CS6X-P-FG module is a 72 cell double-glass module. By replacing the traditional polymer back sheet with heat-strengthened glass, the Diamond module has a lower annual power degradation than a traditional module and better protection against the elements, making it more reliable and durable during its lifetime.
| | |
| --- | --- |
| Power: | 310/320 W |
| Size: | 996 * 1972 * 10 mm |
| Weight: | 27.5 kg |
Product Features
Glass-glass module, 100% PID-free
Robust module construction for 1500 V
Sea/waterside PV system installation
High resistance to extreme weather
Lower annual power degradation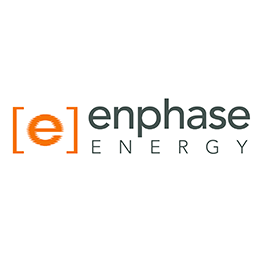 Enphase Microinverters
The Enphase Energy Microinverter System improves energy harvest, increases reliability, and dramatically simplifies design, installation, and management of solar power systems.
The Enphase System includes the microinverter, the Envoy Communications Gateway,TM and Enlighten,® Enphase's monitoring and analysis software.
PRODUCTIVE – Optimised for higher-power modules – Maximises energy production – Minimises impact of shading, dust, and debris
RELIABLE – 4th-generation product – More than one million hours of testing – System availability greater than 99.8%
SMART – Quick and simple design, installation, and management – 24/7 monitoring and analysis
SAFE – Extra low-voltage DC reduces fire risk – No single point of system failure – Easy installation with Engage Cable