Now offering the new Frontius Symo range of 3 phase inverters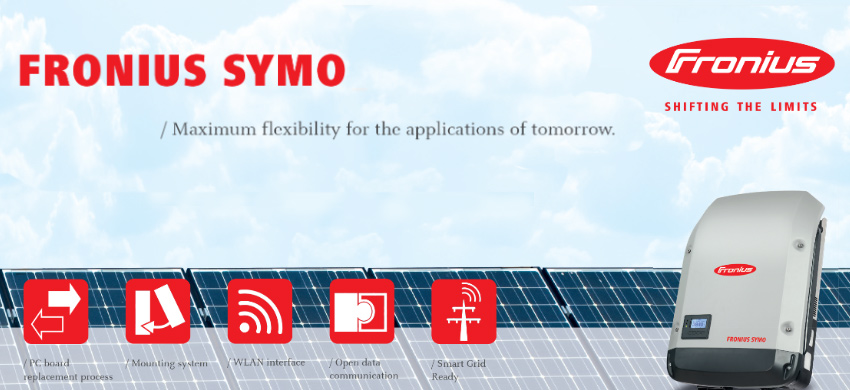 The product innovations from Fronius continue with the launch of the new Symo range of smarter, lighter and more flexible three phase inverters. Available from 3kW through to 20kW, these transformerless dual MPPT inverters are suitable for systems of every size.
The Symo range is packed full of impressive features such as their Energy Management Relay which can direct power to household appliances on individual circuits, switching them on and off automatically – a perfect solution for optimising self-consumption.
Installation is quick and easy; the Symo range uses SnapINverter design which features an integrated and CEC compliant DC isolator, saving on balance of system costs. The Symo range also include an integrated Datamanager allowing customers to monitor production via WLAN or Ethernet.
The inverters are up to 46% lighter than comparable brands and can be installed indoors or outdoors. The Symo is Smart Grid Ready and all are in-field serviceable.