Degridation Study Test Results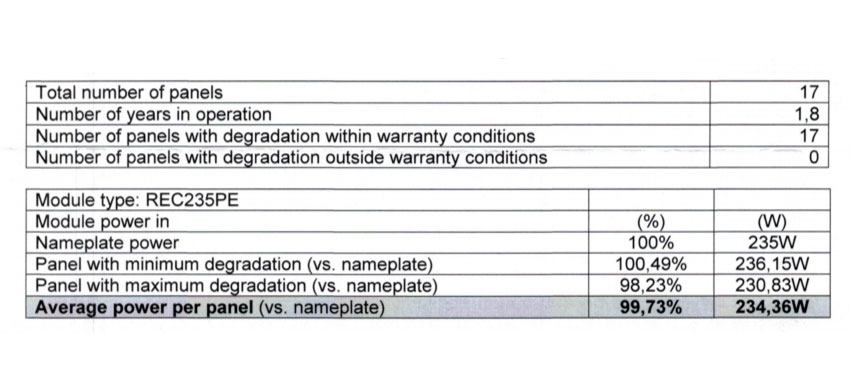 REC as a manufacturer asked us to remove a set of panels that were installed 3.5 years ago on a property at Swan Reach to take part in a global test of their solar panels in real world conditions. REC was after real life samples from a hot and dry environment making the site at Swan Reach ideal. They were specific in that the panels were to be sent in "as is" condition, not cleaned.
The results from the test are available in the pdf below.