Clean Energy Regulater Update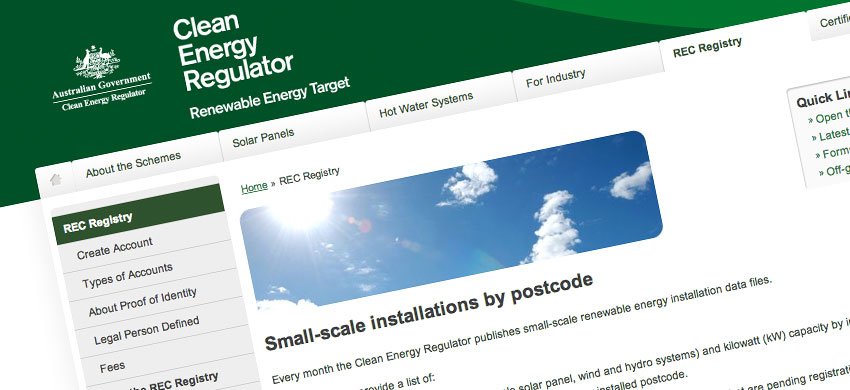 The Clean Energy Regulator has welcomed 2014 with news confirming Australia has now installed more than two million small-scale renewable energy systems, under the Renewable Energy Target.
This comes only eight months after reaching one million rooftop solar installations, providing a strong indication that investment in small-scale renewable energy continues to flourish in Australia.
Assisted by falling system costs coupled with financial incentives derived from the Renewable Energy Target, small-scale systems have become more and more affordable for everyday Australians.
The Clean Energy Regulator estimates the two million small-scale installations have a capacity to generate or displace approximately 6,882 gigawatt hours of electricity annually, with 4,182 gigawatt hours generated from small-scale solar, wind and hydro installations and a further 2,700 gigawat t hours displaced by solar hot water systems and air source heat pumps.
This equates to the amount of electricity required to power approximately 1.04 million Australian homes for a year. This is enough to power all Perth, Hobart, Darwin and Canberra households combined.